Welcome
---
Welcome to Dungeon Siege Wiki, a collaborative encyclopedia about Dungeon Siege (DS) series of games that anyone can edit. The wiki serves as a repository of images, artwork, books, dialogue, audio, videos, as well as explanatory articles summarizing information about significant characters, locations, quests, items, factions, mechanics, and lore concepts, real-world material, and select external texts.
The Dungeon Siege is a series of Action (Hack and Slash) / role-playing video games developed by Gas Powered Games and set on the continent of Aranna, a magic-infused universe with a complex history, politics, and environment. The game's first title, Dungeon Siege, was released in 2001. Two additional main series games have since been released: Dungeon Siege II (2005) and Dungeon Siege III (2011), as well as numerous spin-off title such as Throne of Agony (2006).
Featured Article
---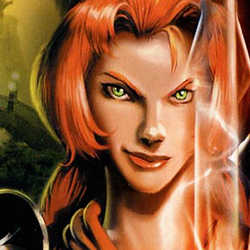 Lady Montbarron is one of the most famous heroes of Ehb. Originally born into a family of farmers not far west of Stonebridge. She was forced to take up arms against the Krug who were carving a bloody path of destruction through the farmlands and Stonebridge.
Her first name is never officially confirmed in any game, but according to the image file names in the Dungeon Siege II: Deluxe Edition Bonus disc, Lady Montbarron's real name is Eva, the same artwork who depicts the farm girl is found on another folder named Eva Portraits, all the artworks within the folder depict a woman with red hair, green eyes, and either a sword or a flaming sword, just like she is featured on the Dungeon Siege cover art, also one of the artworks found on the folder is the one used on the Broken World cover art.
Besides that you can actually look within the game files and you'll see Lady Montbarron's npc model in it, and she's wearing the same outfit of the Dungeon Siege II cover art.
Featured Image
---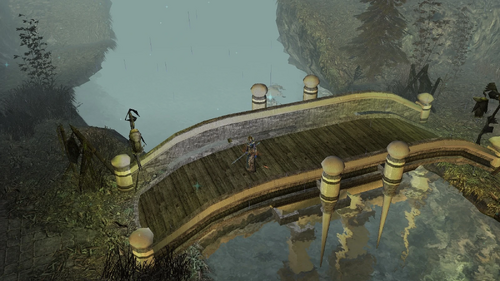 A picture of the Aman'Lu re-built bridge, a simple but a beautiful picture.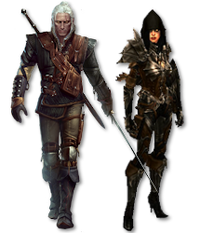 Helping out
---
Welcome to Dungeon Siege Wiki! Feel free to join us and contribute to this wiki. Everyone is free to create a new page or edit any existing one.
Questions about wiki editing should be directed towards the administrators.